Explore Israel's Flavors For Independence Day
---
Each spring, the people of Israel celebrate the country's establishment as a sovereign state and Jewish homeland. On May 14, 1948, Israel declared its independence under the leadership of David Ben-Gurion.
Israel Independence Day, or Yom Ha'atzmaut, might not be as well-known to Americans as Jewish holidays like Passover or Hanukkah — and the symbolism of their associated foods. But any occasion to eat Jewish cuisine is reason to celebrate.
You can create your own culinary tradition by indulging in Israel's vibrant and flavorful mix of ethnic and cultural influences and pay homage to the theme of resilience at the heart of Yom Ha'atzmaut.
Whether you gather friends and family at home for a barbecue, or head to the hills for a picnic-hike, here are a range of cooking ideas. Mazel tov!
Smoked Paprika Hummus with Pita Chips
Start your guests off with an appetizer course featuring this homemade hummus, baba ganoush and other cold salads served alongside pita. For a silky smooth texture, blend some liquid from the can of chickpeas into your food processor, then press the hummus through a fine-mesh sieve before serving.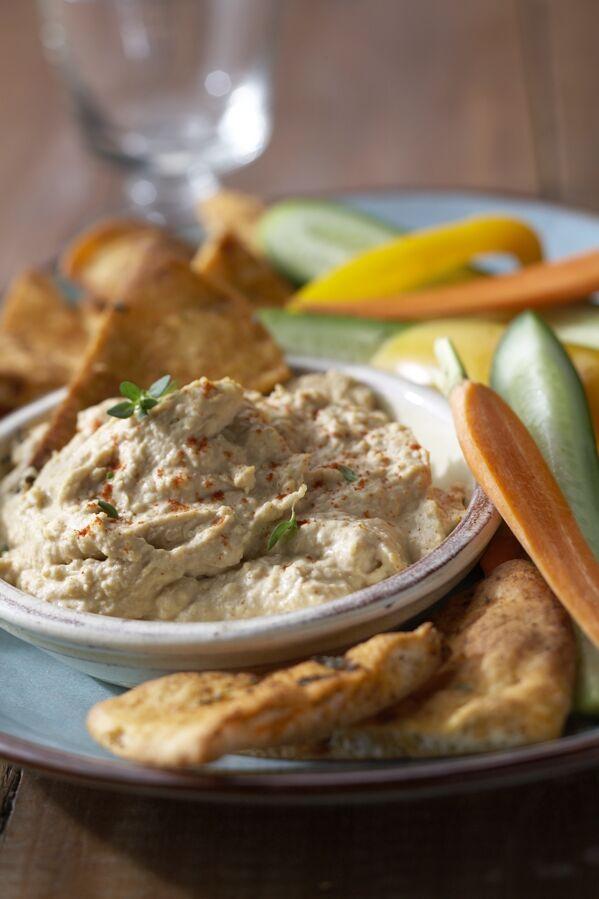 Liken this salad to Israeli fattoush by incorporating leftover bread. Toast some pita, add to this recipe, and you've got a dish to rival Italy's classic bread salad, the panzanella.
Chicken Shawarma with Muhammara Sauce
While real-deal shawarma is made on a vertical spit, with marinated meat turning for hours and cooking in its own juices before thin pieces are sliced from the surface for serving, this homemade, grilled version is the next best thing. Play around with different Spice Islands® spice combinations for a range of flavors. The meat stores well in the fridge, so make enough for leftovers, and enjoy for days.
While this recipe calls for the semolina flour couscous most commonly found on American grocery shelves, experiment by replacing that grain with Israeli couscous (called ptitim, or 'crumbles' in Hebrew). These larger, toasted pearls work well as a hearty base for all sorts of side dishes.
Sure, apple cake is among the most popular desserts served every autumn for Rosh Hashanah, but why not take advantage of the apple's year-round availability and serve this juicy treat during any season?
Cara Cannella is a writer, editor, and teacher in New York City. She has worked as research editor for Bon Appétit and writes regularly about entrepreneurship for American Express OPEN Forum. She has an MFA in creative writing from The New School and teaches writing at Fashion Institute of Technology.