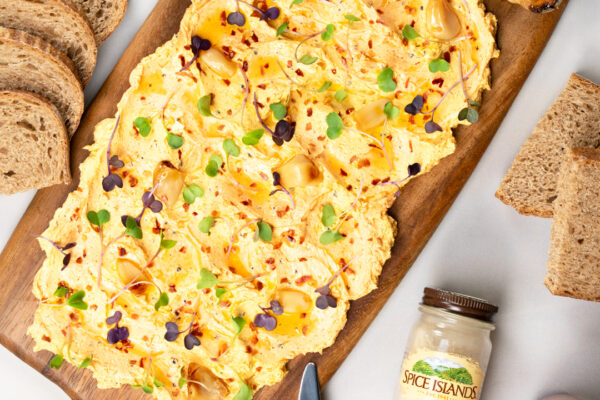 Butter Board Recipe
---
Prep Time: 15 Minutes
Total Time: 15 minutes


Directions
In a large bowl, combine softened butter with salt, lemon peel, garlic powder, onion powder, and paprika.
Spread butter onto the board with a spatula, layering and swirling to create texture.
Drizzle in olive oil into the natural cavities that are created in the swirls.
Sprinkle red pepper flakes, sprouts, and garlic cloves on top of the board.