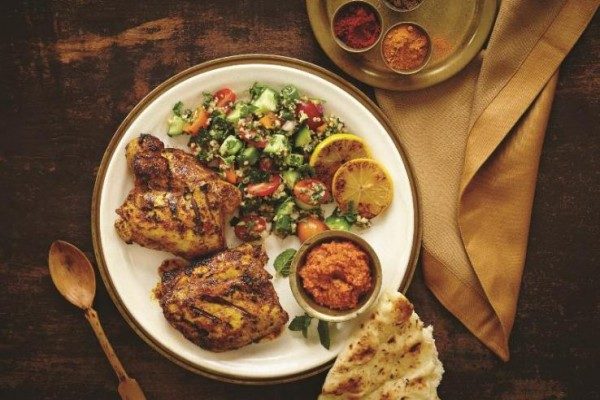 Chicken Adobo Recipe
Delicious Chicken Adobo.
---
Total Time: 3 Hours
Yield: 6 servings


Directions
Combine coconut milk, soy sauce, vinegar, garlic, red pepper, bay leaves and black pepper in a large, nonreactive container and stir to combine. Add chicken thighs, toss to coat evenly, and refrigerate.
Marinate for 1-2 hours, turning chicken occasionally. Place chicken and marinade in a heavy Dutch oven, and bring to a simmer over medium heat. Simmer partially covered until chicken is cooked through, about 30-45 minutes.
Meanwhile, preheat broiler. Remove chicken thighs from sauce with a slotted spoon and place on a baking sheet, skin side up. Broil thighs until skin is crispy and brown, then serve with sauce and steamed white rice.